← Learning center
Research results: what supporters want to hear about

Ian Hsu
Feb 9, 2023
Prayvine has surveyed hundreds of people about what motivates and helps them to pray for their mission workers. Below are our top research findings, and how they translate into more effective prayer mobilization for your ministry.
What information do ministry partners care about the most?
Many mission workers communicate their prayer requests at the end of their newsletters, typically following a synopsis of recent ministry activities. However, our research shows that ministry partners value prayer requests above all!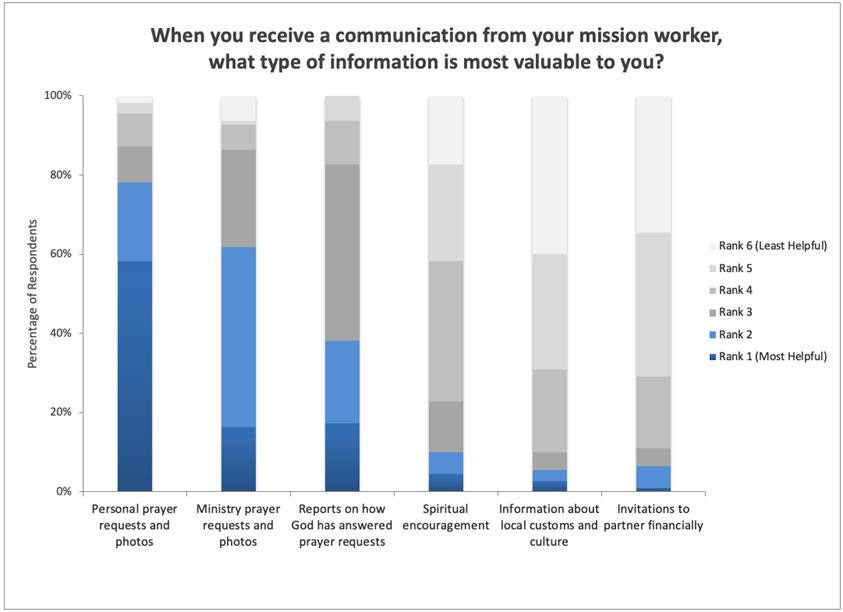 This finding is wonderful news for mission workers: your ministry partners are eager to pray for you. They care more about empowering your ministry than evaluating its past struggles or successes. Serve them well by putting your prayer needs front and center!
Real-time vs. monthly prayer requests
Our research shows ministry partners have a strong preference for receiving a single prayer request at the moment prayer is most needed (over receiving a list of prayer needs on a monthly basis).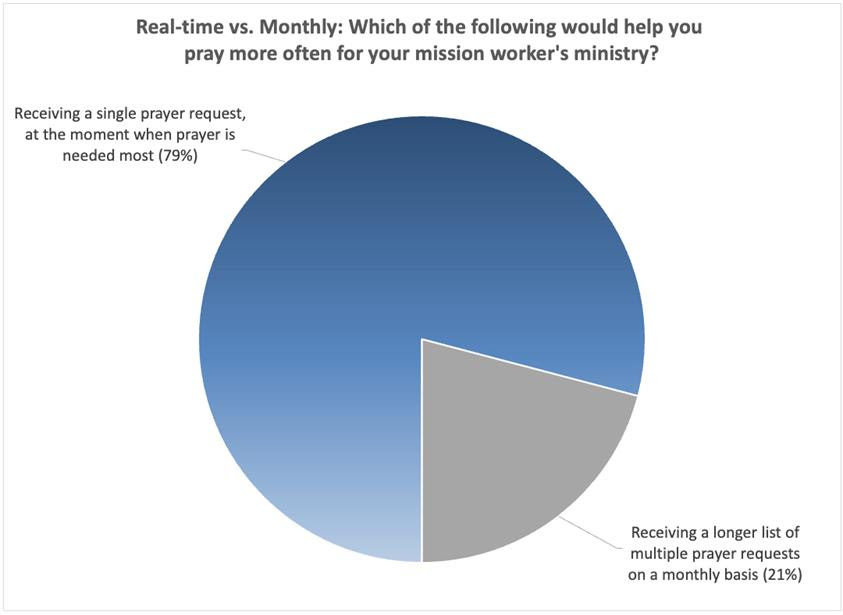 Sending a single prayer request gives your prayer partners a strong sense of focus, which can make it much easier to pray. Sending prayer requests in real-time communicates urgency and the reality that prayer has an immediate impact in your ministry. As a result, ministry partners are much more motivated to actively engage with your ministry through prayer.
Ministry partners value honesty and vulnerability
When it comes to the content of your prayer requests, ministry partners want to hear about your hardships and challenges. In fact, authenticity is nearly as important as immediacy in equipping your partners intercede for you.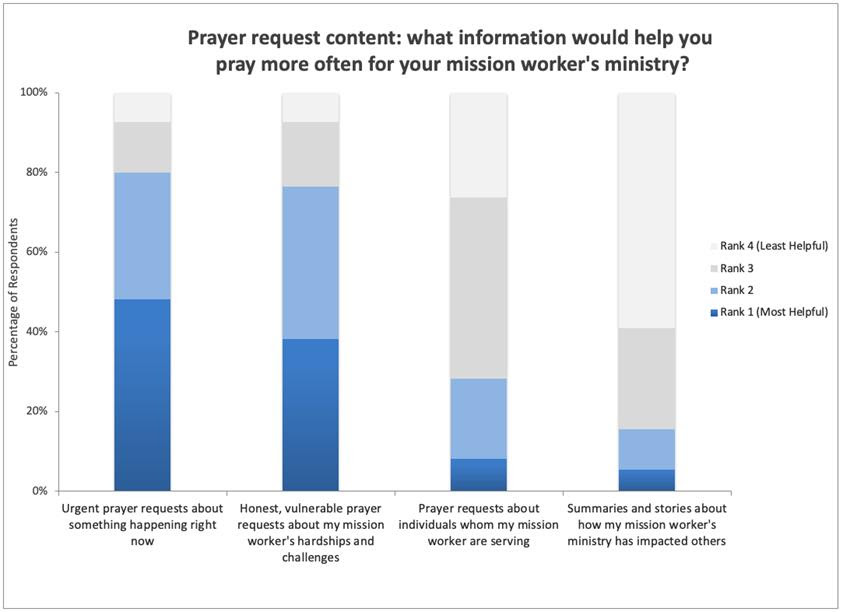 As the apostle Paul writes, "But He said to me, 'My grace is sufficient for you, for my power is made perfect in weakness.' Therefore I will boast all the more gladly of my weaknesses, so that the power of Christ may rest upon me. For the sake of Christ, then, I am content with weaknesses, insults, hardships, persecutions, and calamities. For when I am weak, then I am strong" (2 Corinthians 12:9-10).
Create your free, secure prayer team today.

Get started →