← Learning center
Thanksgiving: 3 ways to bless & mobilize your ministry partners

Ian Hsu
Nov 15, 2022
Thanksgiving is a wonderful time to reconnect with your partners, especially in this season focused on reflection and worship. Keep in mind that your ministry partners are often quite busy and stressed during this time of year, which is why engaging them with prayer can be so meaningful.
Considering that, here are three suggested communication topics that can bless and encourage your supporters this Thanksgiving season.
1. Ask for prayer for Thanksgiving ministry or travel
Holidays often present opportunities for ministry. The Holy Spirit empowers gospel outreach through hospitality and can bring reconciliation to difficult relationships as we reconnect with loved ones. It's a gift to pray for one another during this time, and it's a gift to invite your ministry partners to participate in God's work. Your supporters' connection with the Kingdom of God and your ministry is beautiful. So don't be shy to share, but keep your prayer requests short, specific, and timely. Here's an example: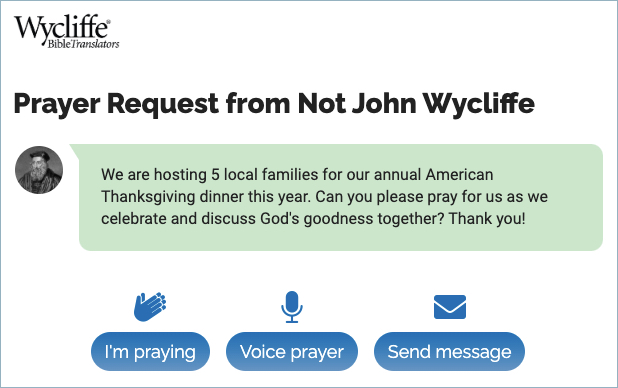 2. Thank the Lord for your ministry partners
Send a few private messages to let your ministry partners know how grateful you are for them. Their faithful financial and prayer support to you are extreme blessings. Let them know. And in your personal prayer time, ask God for good next steps to encourage and deepen your relationship with your supporters. Here's an example: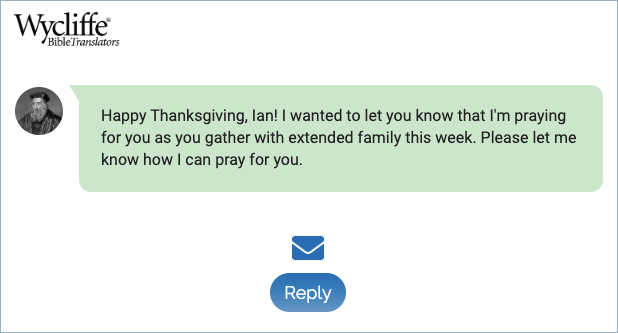 3. Share recorded prayers with individual ministry partners
People love hearing from you, and there are few gifts more precious than prayer and an intimate message. Through Prayvine, you can privately record a voice prayer and share it with an individual ministry partner. Ministry partner relationships are central to our lives and this is a wonderful, personal way to stay in touch.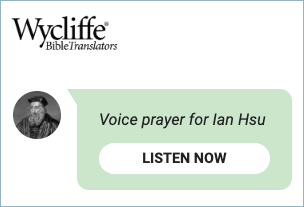 Create your free, secure prayer team today.

Get started →